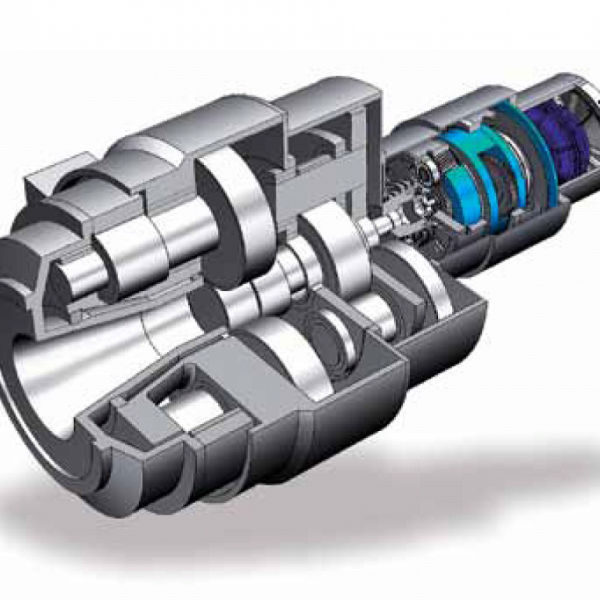 AeroDrive
The AeroDrive technology is a ground breaking development
within the fi eld of offshore wind turbines. It is the result of a close
cooperation between the two German drive train specialists RENK
and Voith.
Among the goals of this joint development are lower investment
and operating costs for turbine owners combined with outstanding
reliability. The integration of the Voith WinDrive into the RENK
AeroGear combines the benefi ts of both systems into one innovative
solution.
The exceptional feature: The AeroDrive does not require a frequency
converter or any power conversion electronics. Instead it allows for
the use of a proven synchronous generator that runs at fi xed speed
and can directly feed energy into the grid at mid voltage level, just
like conventional power stations.

Need help with your order? Contact us directly!
+27 11 907 0477 | info@azhollink.co.za