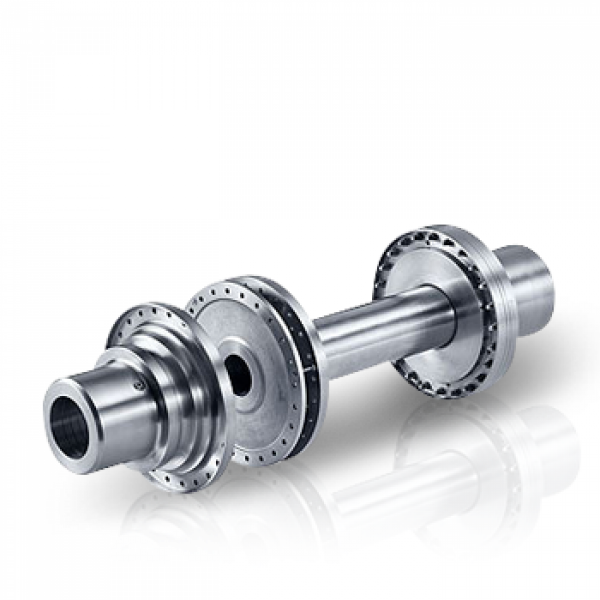 Renk MCN
Highest torques are safely and reliable transmitted at the highest speed via a contoured single diaphragm. Power ranges of up to 150 MW can be easily accommodated to match our high-speed gear units. The unique contoured diaphragm and its flexibility allow the compensation of axial, radial and angular misalignments.
Our diaphragm couplings are maintenance-free and stand out for their extremely long service life along with maximum availability. Plus, the basic version consists of just a few components, which simplifies assembly and handling significantly for the user.
■ No need for lubrication and maintenance
■ High temperature resistance
■ Extremely high radial stiffness
■ Low restoring forces and bending moments
■ Low weight
■ Diaphragm protected against corrosion
■ Very high torque and speed capability
■ Extended lifetime – utmost dependability
■ Extraordinarily high balance quality
■ Easily removed diaphragm sleeve
■ Low number of mechanical connecting elements

Need help with your order? Contact us directly!
+27 11 907 0477 | info@azhollink.co.za